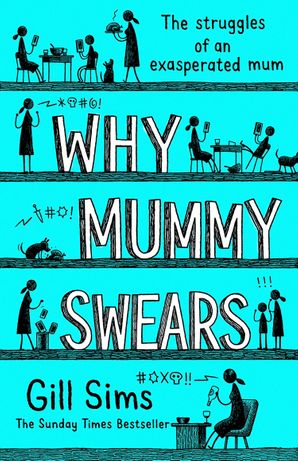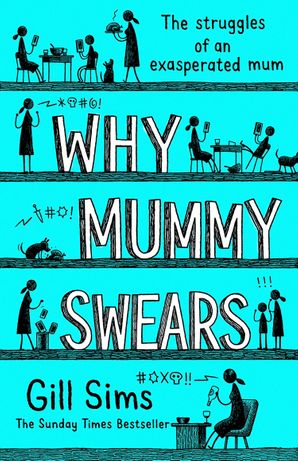 Why Mummy Swears – Gill Sims
$25.00
It's every parents' nightmare – the start of the school holidays – and instead of sitting in the sun, reading a book over a cold, crisp glass of Pinot Grigio, Mummy has two bored moppets to attend to. After frantically booking sports camps, child minder slots, not to mention time off work, Mummy is exhausted. But this is only the beginning….
After being dragged to join the school's PTA in the new term by an annoyingly kind-spirited neighbour, Mummy is stuck with organising the Christmas Fayre and pleasing all the overly disapproving parents. In combination with getting to know her father's surprise new glamorous (and much younger) wife and being forced to spend more time with her narcissistic mother, life isn't cutting her much of a break. What more could possibly happen?
9780008284213
Description
Welcome to Mummy's world…
The Boy Child Peter is connected to his iPad by an umbilical cord, The Girl Child Jane is desperate to make her fortune as an Instagram lifestyle influencer, while Daddy is constantly off on exotic business trips…
Mummy's marriage is feeling the strain, her kids are running wild and the house is steadily developing a forest of mould. Only Judgy, the Proud and Noble Terrier, remains loyal as always.
Mummy has also found herself a new challenge, working for a hot new tech start-up. But not only is she worrying if, at forty-two, she could actually get up off a bean bag with dignity, she's also somehow (accidentally) rebranded herself as a single party girl who works hard, plays hard and doesn't have to run out when the nanny calls in sick.
Can Mummy keep up the facade while keeping her family afloat? Can she really get away with wearing 'comfy trousers' to work? And, more importantly, can she find the time to pour herself a large G+T?
Probably effing not.
9780008284213